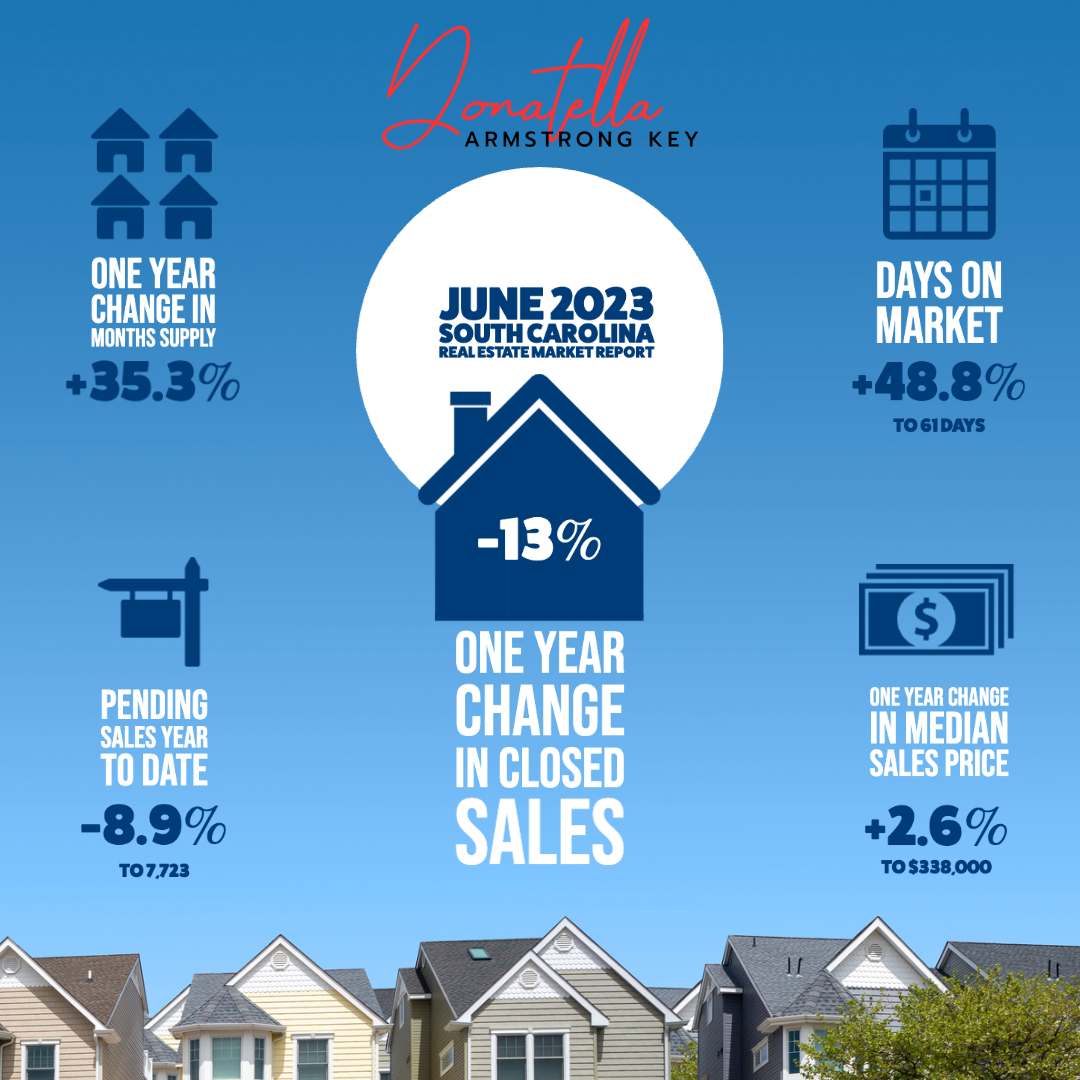 As temperatures rise, the U.S. housing market seems to be experiencing a cooling trend rather than the usual surge in activity expected during the summer homebuying season. The combination of low inventory and higher borrowing costs has restrained market activity, leading to some interesting developments in the real estate landscape. Let's delve into the latest data from the National Association of REALTORS® (NAR) to understand the current state of the market.
Impact of Low Inventory and Borrowing Costs:
The U.S. housing market has been facing challenges due to a lack of inventory and rising borrowing costs. While national existing-home sales managed a slight increase of 0.2% from the previous month, they suffered a significant 20.4% drop compared to the same period last year. Fluctuating mortgage rates and a near all-time low level of inventory are primary factors affecting home sales.
Statistics Reflecting Market Trends:
New Listings witnessed a sharp decline of 20.6%, with only 10,172 properties coming onto the market. Pending Sales also decreased by 8.9% to 7,723, further highlighting the slowdown. Inventory, however, managed to grow by 9.1% to 17,071 units, but it remains insufficient to meet the growing demand.
Median Sales Price and Market Duration:
Despite the cooling trend, home prices moved higher, with the Median Sales Price up by 2.6% to $338,000. However, it's essential to note that the number of Days on Market increased by a substantial 48.8% to 61 days, marking the twelfth consecutive month of year-over-year gains. This extended duration indicates that properties are taking longer to sell.
Months Supply of Inventory and Its Implications:
The Months Supply of Inventory increased by 35.3% to 2.3 months, suggesting that the supply has risen relative to the demand. While this may be a positive sign, it's essential to monitor how it affects the market dynamics in the coming months.
Impact on Housing Prices:
The shortage of available homes has caused housing prices to remain high for buyers. The national median sales price stands at $396,100, reflecting a 3.1% decline from the previous year—the largest annual decrease since December 2011, as reported by NAR. This decrease could provide some relief for buyers in the market.
The U.S. housing market is facing unique challenges in the face of rising temperatures. Despite the slight increase in existing-home sales, the market remains cooler than usual for this time of year. Low inventory levels and higher borrowing costs have significantly impacted market activity. However, it's not all doom and gloom, as the rise in inventory and the dip in housing prices offer some hope for buyers. As we progress through the summer homebuying season, it will be interesting to see how the market evolves and adapts to these ongoing challenges.